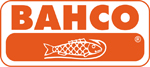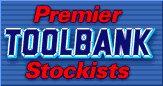 Byron


Byron 761 Wired Wall Mounted Electronic Doorbell with 8 Melodies

The Byron 761 Wired Doorbell Kit contains everything you need to replace your current doorbell. The kit contains a bell push, wired doorbell, 5m of ca...
More Info

Byron 776 Wired Wall Mounted Door Chime with Transformer

The Byron 776 Wired Wall Mounted Doorbell with integrated transformer is suitable for wall mounting and makes the classic 'ding-dong' soun...
More Info


Byron 7770 Wired Transformer White 8V 1 Amp

The Byron Wired DIN Rail Transformer needs to be installed by wires and is suitable for wired doorbells. A normal doorbell is powered by a low voltage...
More Info


Byron Audio Door Intercom For 2 Apartments

The Byron IB Series 2 way audio door intercom has a outdoor unit complete with a mounting bracket and lit bell push with name plate. It has an indoor ...
More Info